Automate Global Privacy on Any Tech Stack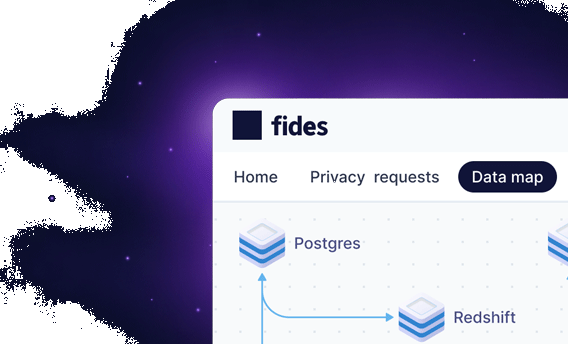 What is Fides?
Fides (pronounced /fee-dhez/, from Latin: Fidēs) is an open-source Privacy-as-Code platform that lets you manage, maintain, and automate privacy compliance throughout your organization.
Leveraging the powerful and lightweight Fides language (opens in a new tab), Fides provides automated data mapping, consent management, and data subject request fulfillment, with built-in support for regulations such as GDPR (opens in a new tab), CCPA, VCDPA, and LGPD (opens in a new tab) by default.
Ready to get started? Use our sample application to go from 'Zero to DSR Automation' in minutes!
Getting Started
Why is it called Fides?
Fides was the goddess of trust and good faith in Roman paganism. Fides represented everything that was required for "honor and credibility" in every aspect of Roman life. In addition to this, Fides means "reliability": reliability between two parties, which is always reciprocal. Fides stood out for her embodiment of this project's philosophy - to provide developers with a powerful tool to make privacy a default feature of any software.
If you'd like a brief Roman mythology lesson, check out Fides on Wikipedia (opens in a new tab).